Who is Pathstone Health Services?
Welcome to Pathstone Health Services, where we help people with complex medical conditions lead healthier, more productive lives. While we're proud to offer convenient ways for patients to manage and obtain prescription medications, we're much more than a pharmacy.

Our mission is to provide patients, practitioners and other health partners with comprehensive, personalized care--based in the belief that medical conditions can be managed close to home with confidence, efficiency and ease.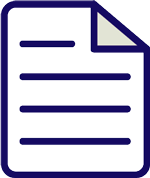 Referral Forms
Submit a form and one of our Patient Care Advocates will promptly contact your patient to get the process started.